Good Products Attract Nice Clients
Views:2484 Author:Site Editor Publish Time: 2019-08-22 Origin:Site
We BR Solar, specialized in manufacture and export solar street light( separate type and AIO type), solar system, inverter, LED lamp, solar panel and solar battery since 1997, with ISO9001, CE, CCPIT, RoHS certificates approved, our products have been successfully applied in more than 114 countries including UN projects, especially famous in Africa and Asia market.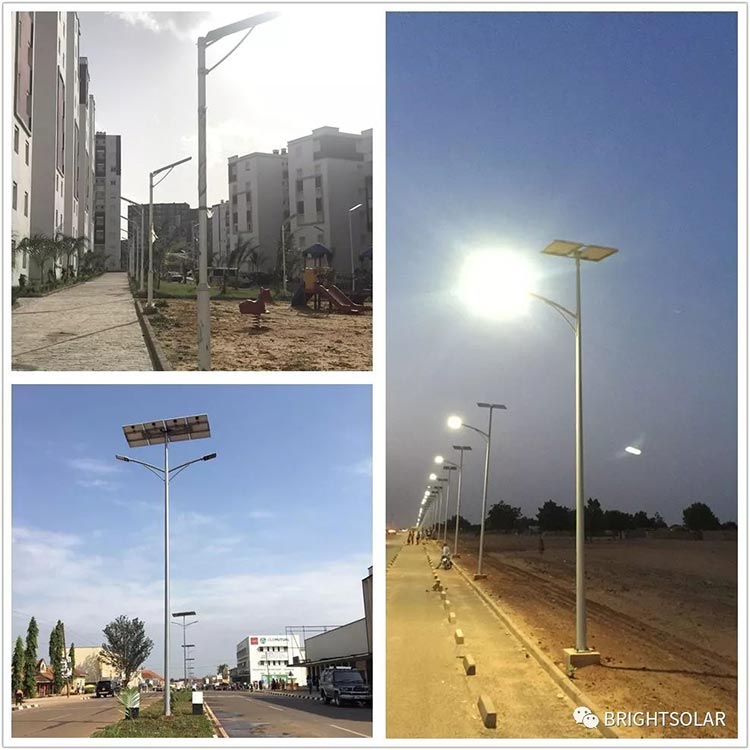 How famous is it? Maybe it can be showed from the data of continuous clients come to visit our company.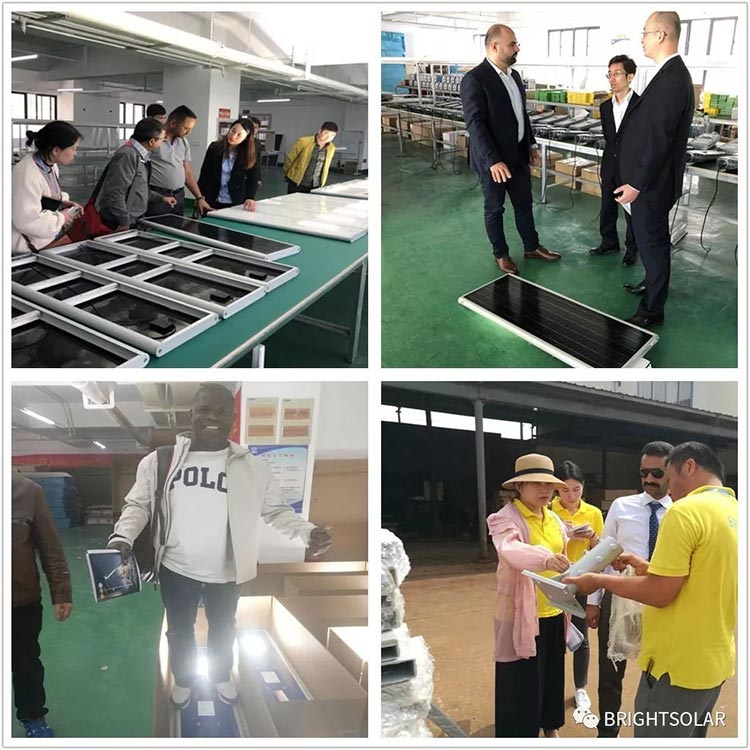 Today, another group of customers from Africa to visit our company, this has been the fifth group clients come to visit in August because of our brand and real projects. Clients said after checking our projects in their country, good quality and excellent working conditions attract them want to know more of our company. We are very happy and very proud to hear that.
During the time of client visiting, the most we've ever heard is " very good ". When we show solar system to client, they said: very good, when we show LED lamp to clients, they said: very good, wow, super bright! When we show AIO solar street light to clients, they gave a thumbs up, since our AIO lamp's lumen really high and package very strong, but price competitive.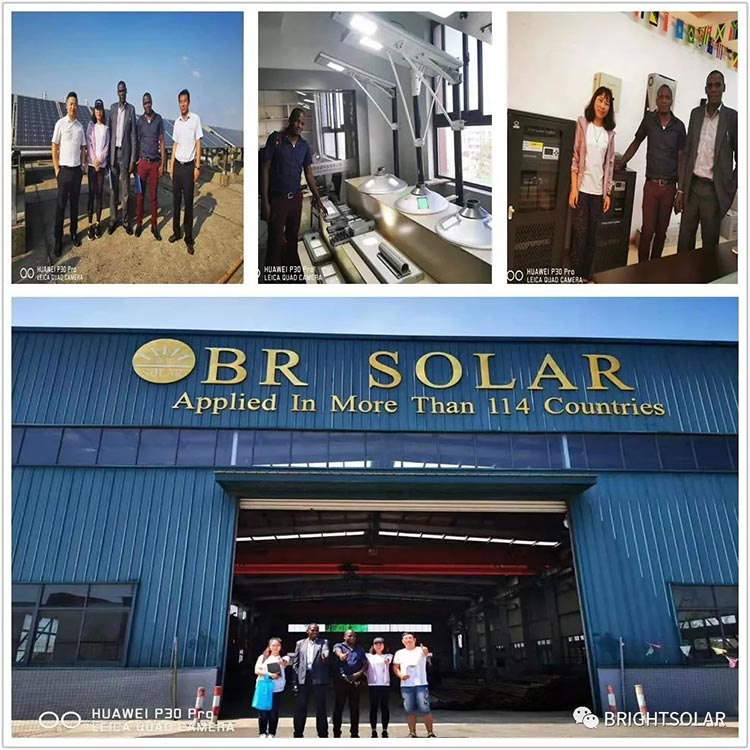 Thanks for all clients who visit our company from different countries and thanks for their recognition on our products, we BR Solar, will always do our best to return the trust of our clients
Attn: Mr Frank Liang
Tel:+86-13505277754 Mail:admin@cnsolarlight.com