Sales Competition Successfully Concluded Again
Views:1130 Author:Site Editor Publish Time: 2019-11-27 Origin:Site
BR Solar Sales competition successfully concluded again



Total Order amount is USD2889312 , exceeding the amount of the March sales competition



Every salesperson in BR Solar is the best

We set many awards, such as Personal Sales Award, Team Sales Award and Quick Order Award.
Here share with you some pictures of Award photos.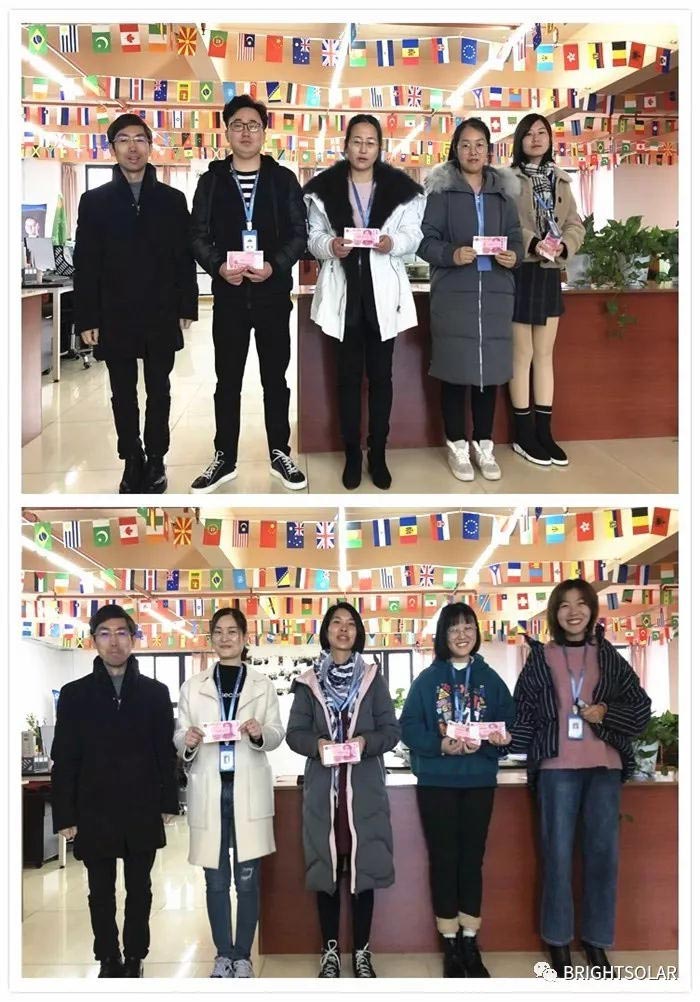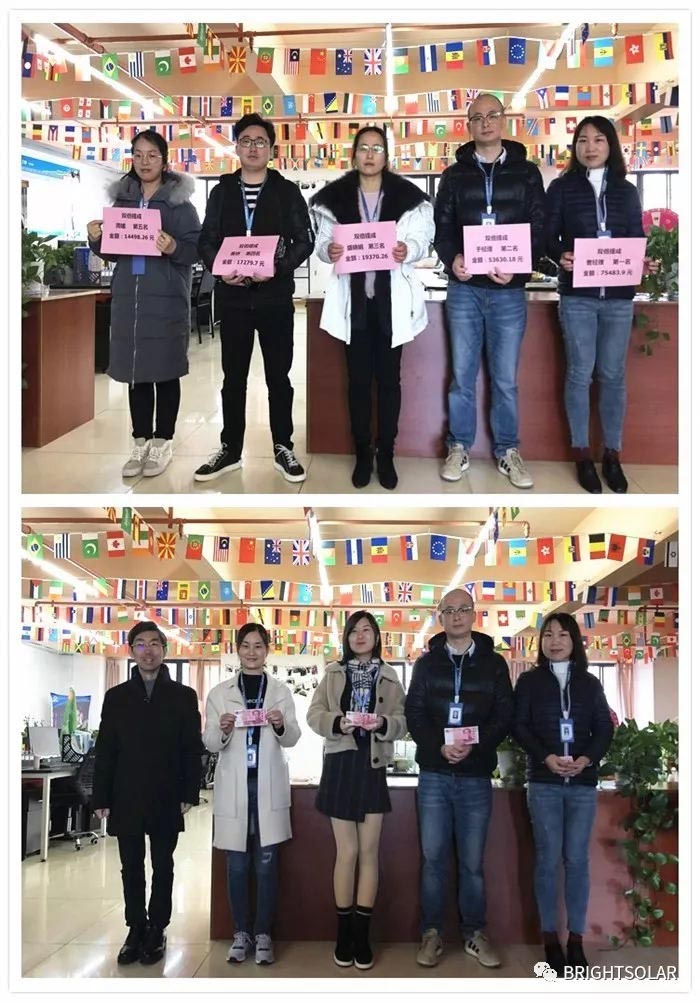 For this excellent competition result, we still need to thanks each client's support and trust, without you will not be so good status of BR Solar. We will keep working hard, serve you better

In addition, today also the 5th Anniversay of Ms Silver's employment and 6th Anniversary of Ms Crystal's employment, congratulations to them and thanks for their Hard work and efforts these years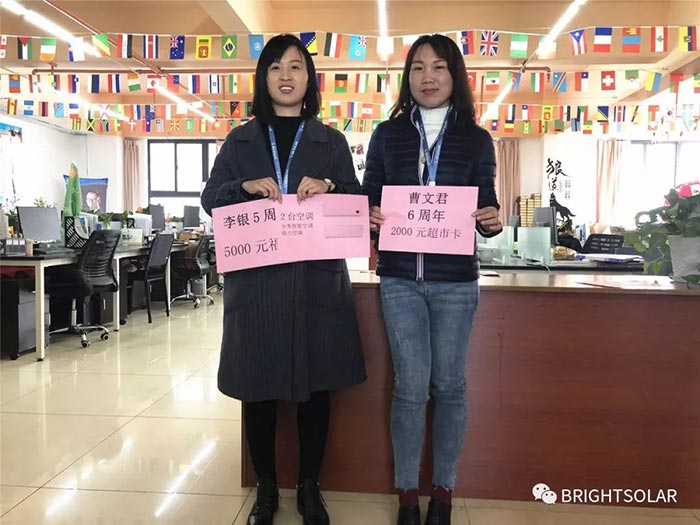 Tomorrow is a new day, a new beginning, let's fighting together for a better future!