Zimbabwe 210set 8M80W LED Solar Street Lights in 26th June 2018
Views:1902 Author:Site Editor Publish Time: 2018-06-26 Origin:Site
The most authentic feedback form our customers. Thank you very much. We are fully aware that only high-quality products can return our customers' trust and support.
If you have any question about solar street light, just feel free to contact us, looking forward to your more feedback, so that we could serve you better with more details.
Purchasing Quantity :210sets.
Lighting time :11Hrs/Night*3-4 overcast raining days.
Here Detailed Pictures Of Zimbabwe 210sets 8M80W LED Solar Street Lights For Your Reference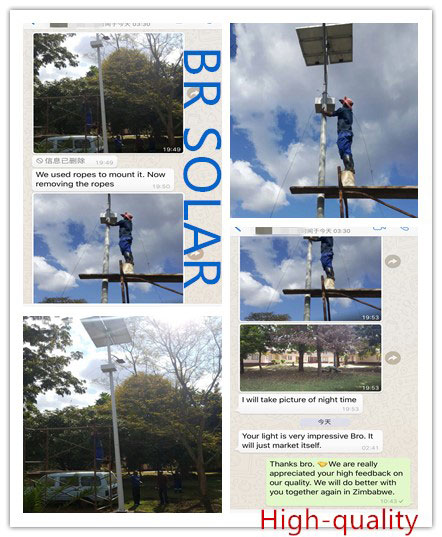 We, BR SOLAR, treat customer as our God, concentrate on quality control.
If you want to know more about us, welcome to enter www.cnsolarlight.com
Supervised by BR SOLAR, whose products applied in more than 114 countries.
Tel:+86-13505277754 Mail:admin@cnsolarlight.com